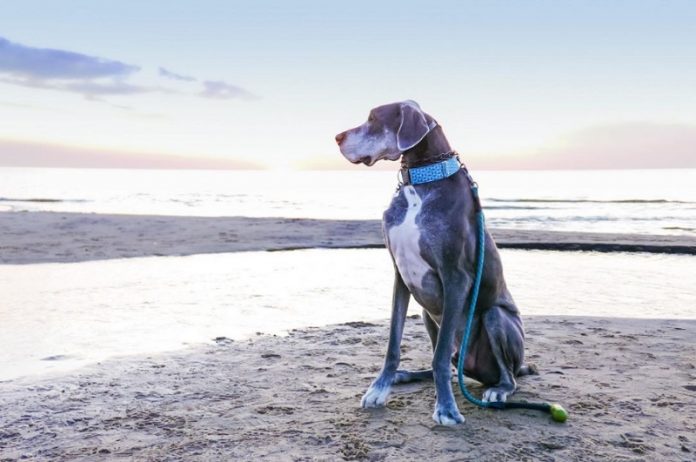 Wiggle & Thump designs modern dog collars and leashes, and crafts them by hand in their Southwest Michigan studio. The bold and playful patterns and color palettes are designed by their team and printed exclusively for Wiggle & Thump products.
Shop & support Wiggle & Thump at the Chicago Artisan Market in Fulton Market on Sun, July 18, 2021 at Morgan MFG (401 N. Morgan St., Chicago). Discover top Chicago & Midwest artisans in food, fashion, home goods + art.
All Wiggle & Thump products are available in a wide range of sizes, colors and patterns. A key part of their mission is to source sustainable materials and manufacturing processes, so you have the benefit of knowing their products are not only stylish, but also eco-friendly.
• Buckle Collars – For off-leashers and casual walkers, their buckle collars provide a quick, convenient, and secure way to attach collars to dogs.
• Martingale Collars – For frequent leash walkers, the martingale collar helps prevent sneaky pups from getting off-leash. Useful for all dogs, but especially helpful for dogs with thick necks.
All Wiggle & Thump collars and leashes are constructed using durable, water-resistant materials that are machine washable. When your pup's collar gets dirty, simply wash in cold water and hang to dry.
Great design is more than beautiful things – it means providing exceptional solutions that deliver real value, purpose, and hopefully, joy. Founders Jim and Morgan Rudolph started Wiggle & Thump to showcase the power of design to transform everyday pet products into thoughtful experiences.
10% of all profits go toward support training programs for rescue dogs in need.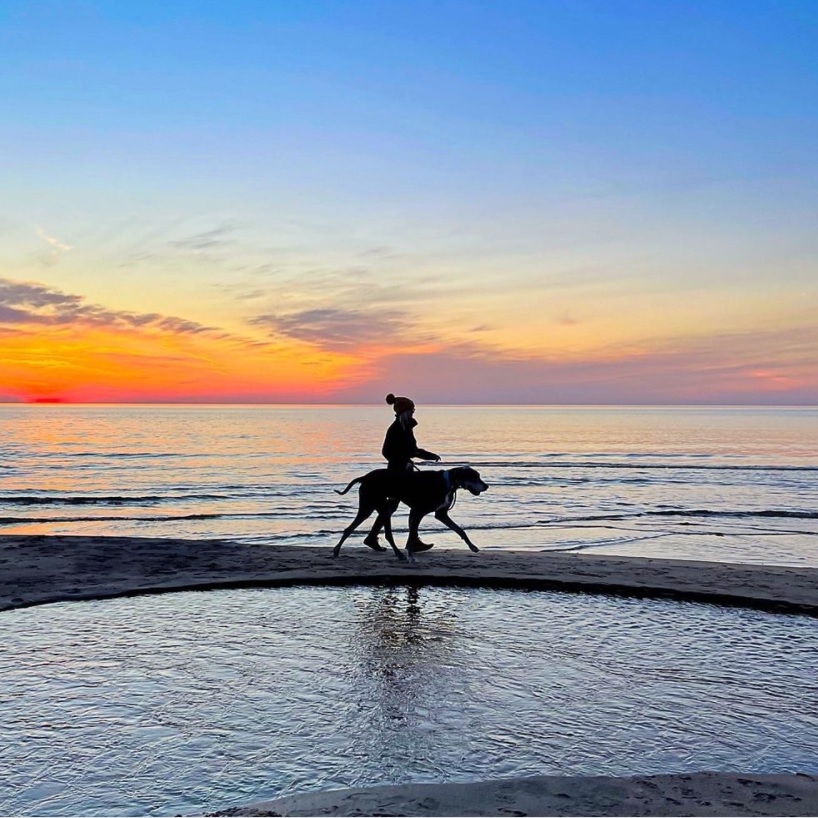 About the Artisans:
Founders Jim and Morgan Rudolph created Wiggle & Thump to benefit pets all over the country. Since 2019, they've been committed to creating joyful and sustainable products for pet-owners.
Wiggle & Thump
Southwest Michigan
View Website
More things to do in Chicago:
• StyleChicago.com's 7th annual Cruise in Style aboard the Odyssey – Dinner Cruise
• Oak Brook Artisan Market – 2-Day Outdoor Market in Oak Brook, IL
• Chicago Artisan Market – Best of the Midwest in Fulton Market and Ravenswood