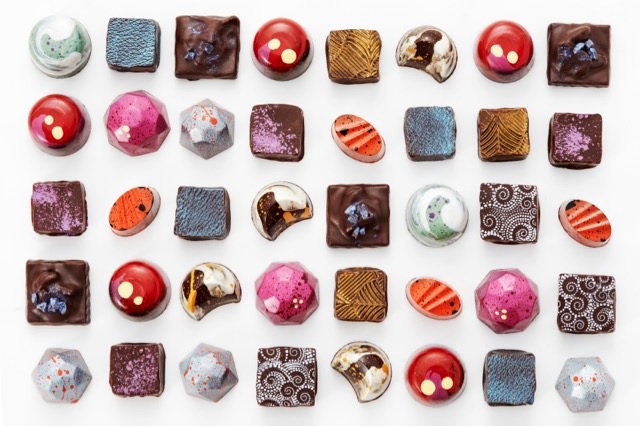 Veruca Chocolates is a woman-owned, boutique chocolatier specializing in stunning, hand-made artisan chocolates. The chocolates and caramels are produced in the Lincoln Park neighborhood of Chicago.
We're happy to welcome Veruca Chocolates back to the Chicago Artisan Market on Sunday, March 8, 2020 at Morgan MFG (401 N. Morgan St., Chicago). Discover 100+ top Chicago & Midwest artisans in food, fashion, home goods + art.
Best sellers include:
• Gourmet Turtles
• Luxury BonsBons
• Gourmet S'mores
• Bars & Solid Chocolates
• Luxury Caramelts
Veruca Chocolates are made for chocolate lovers with discerning taste and an eye for beauty. Each piece is handmade from only the finest ingredients, and hand-finished to entice the eye as well as the palate. All of their products are made by hand at the chocolate workshop in Chicago, IL and are certified Kosher by the Chicago Rabbinical Council.
About the owner:
Meghan Ryan has been interested in baking and pastry for as long as anyone can remember. In high school, she spent many afternoons baking items for family and friends while dreaming of one day opening her own place. Meghan is a trained savory chef who moved to Napa, California where she tried her hand at chocolate for the first time … she instantly fell in love. After a few years away, Meghan found herself back in her hometown of Chicago and working at Veruca. Meghan was the lead chocolatier and general manager for three years, creating and conceptualizing many of the pieces in the line today. Meghan became the owner in 2018, fulfilling her dream of one day owning her own place. Today you can find her in the kitchen helping with production or creating new products, which is her favorite part of the job.
Veruca Chocolates
1332 N. Halsted St.
Chicago, IL, 60642
312.624.8414
View Website
More things to do in Chicago:
• Oak Brook Artisan Market – 2-Day Outdoor Market at Oakbrook Center
• StyleChicago.com's 7th annual Cruise in Style aboard the Odyssey