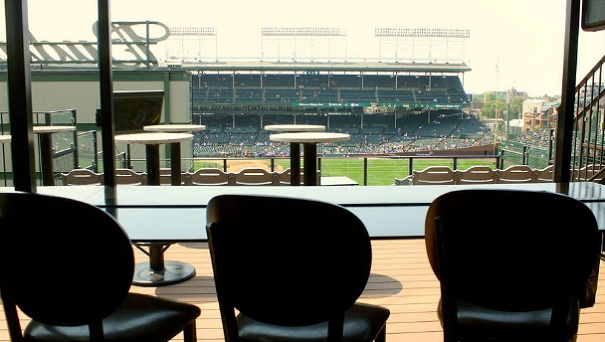 Just like the iconic Chicago Cubs and Wrigley Field, the rooftop viewing parties that surround the stadium hold their own type of glory.
Purchase discount tickets to rooftop Cubs games.
Now you can be part of this institution with all-inclusive tickets to watch the game at Lakeview Baseball Club, the last independent Wrigley rooftop. You'll enjoy a locally sourced three-course meal, craft beer and premium wines. With rich mahogany bars from the 1830s, Lakeview Baseball Club has a cool, private club vibe, plus three outdoor levels with stadium seating and 80-inch TVs. There's no better way to cheer on the Cubbies.
Buy Tickets
More half-price, discount and pre-sale theater tickets, comedy, musicals and more.