Lucky Skye Graphics, by artist Chhaya Shrader, creates prints full of color, pattern and texture as well as noted pop culture phrases.
Her original artwork is inspired by literature, science and pop culture and is available as prints, framed prints and ready-to-hang wood blocks.
We are excited to welcome Chhaya and Lucky Skye Graphics to the Chicago Artisan Market on Sunday, September 22, 2019 from 10am-4pm at Morgan MFG (401 N. Morgan St.), where she will join top artisans in food, fashion, home goods + art.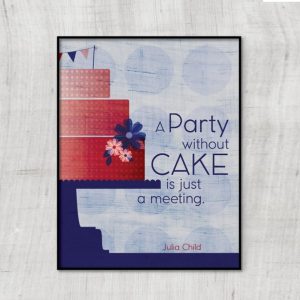 Chhaya is an architect by profession and always drawn to patterns in geometry. She incorporates color and quirky, inspirational and literary quotes into her designs. Lucky Skye Graphics is a reflection of Chhaya – she loves color, texture, pattern, movies, traveling, books, her family and music. Eventually, all her loves find their way into the art work she creates.
Lucky Skye Graphics
Chicago, IL
View Website