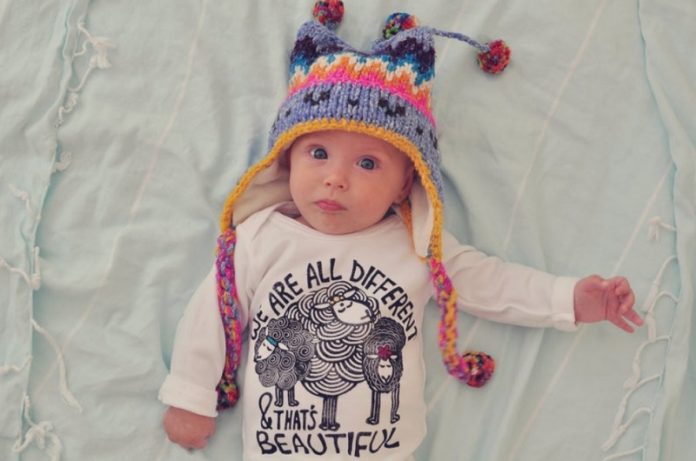 Hippie Baby Co., from artist Olga Cher, makes original, gender neutral boho and yoga designs on clothing for babies, kids and grownups. She uses block carving and hand printing as a method to express her designs on fabric. Two are never the same – so you or your little one get to wear a unique piece of art. Each of the Hippie Baby Co. designs has a name and is inspired by a meaningful quote.
We're thrilled to welcome Hippie Baby Co. to the Holiday edition of the Chicago Artisan Market on Sunday, December 1, 2019 from 10am-4pm at Morgan MFG (401 N. Morgan St.). Meet & shop 100+ top Midwest artisans in food, fashion, home goods + art.
All the apparel uses water based, non-toxic inks and garments from Worldwide Responsible Accredited Production (WRAP) certified garment factories (promoting safe, lawful, humane and ethical manufacturing around the world.)
"I believe that true wisdom is to act in harmony with nature, respect all life forms and never harm another being. My goal is to promote Peace, Love & Respect from birth."
~ Olga Cher
About Olga Cher:
Olga grew up with a father who was an artist that inspired her to always help others and create beautiful things. She believe that we have the power within us to align ourselves more and more with our core purpose, and when we do so, amazing things come into our lives. This is how "Hippie Baby Co." was created – because it is really a journey, not a destination.
Olga is a Yoga and Prenatal Yoga Teacher, Registered Dietitian/Nutritionist with a focus on holistic & preventative care in the Prenatal/Postnatal periods and a Certified Breastfeeding Peer Counselor.
Hippie Baby Co.
Evanston, IL
View Website